Gardening can be fun and rewarding, whether you are growing plants for beauty or even small fruits or vegetables to eat. With so many options for how and what to garden, it can become an overwhelming process way faster than it actually needs to be. 
With the right tips and knowledge in mind, you can make gardening a more rewarding process. Plus, you can make gardening easier than you would have ever imagined it was possible without sacrificing quality results. 
See also: Best Ways to Start a Garden From Scratch
How to Make Gardening Easier for You
Here are the 5 things you must know to make your gardening experience easier and more successful.
Utilize Raised Garden Beds 
One of the simplest but most effective ways of making gardening easier on yourself is to garden using raised beds.
It is so much easier to take care of the beds and your plants if you do not have to stoop, bend down, or crouch every time you need to do some maintenance.
Raised Garden Beds are Easier on Your Body
There are not many things worse than the soreness that can come after you spend time maintaining your garden, particularly if you have a sore back from all of the stooping over. Make it easier on yourself by building or buying raised garden beds.
You do not necessarily have to raise the beds all the way to a point where you can stand and work; you can also raise the beds to a height that you can comfortably work on while sitting in a chair or on a stool. They can also simply be at a height that you can comfortably reach.
This is an especially helpful tip for gardeners who are older or who have more limited mobility. It is a great way to make your garden more wheelchair-friendly as well. 
See also: How Will Gardening Save You Money?
Raised Garden Beds Drain more Easier 
Another benefit of raising your garden bed is that the soil will drain better. This means that you do not have to work as hard to work with soil that is too wet or clumpy. Since the soil will drain faster, you can work with the beds sooner after it rains. 
With the increased drainage, you do not have to worry as much about your soil getting too soggy for plants that are pickier about having overly wet roots. Less maintenance means that your life is easier in and out of the garden.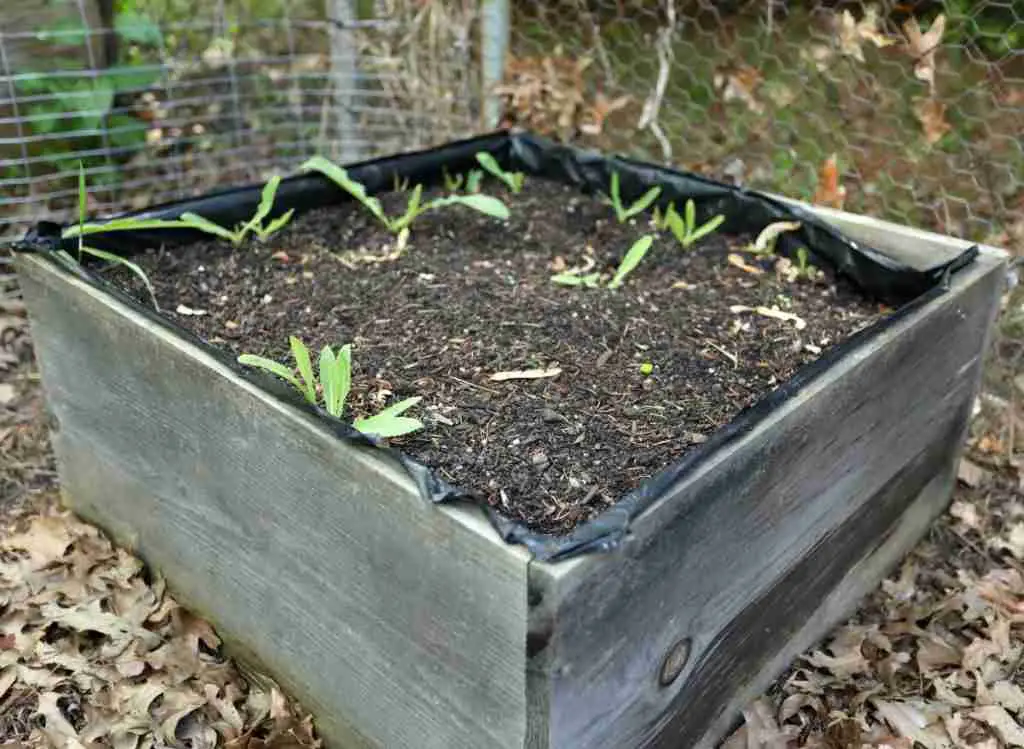 Start Small and Build Up Your Garden Over Time
For people who are just starting off in the gardening world, the ideas and options can be endless. Sometimes, this results in people biting off more than they can chew with their gardens.
While it is great to have enthusiasm, start your garden off small and simple. This will make gardening a much easier process for you.
Take Time to Learn About the Time Commitment
If you have never gardened before, or even if you are simply getting back into the swing of things, it can be difficult to gauge just how much time you will need to set aside for your gardening.
When you start your garden off small, you can get a better feel for how much of a time commitment you are making. This way, you are not finding out that you have way too many plants and not enough time right after you invest in starting your garden. 
Once you have a better understanding of how much work you will have to put in, you can either keep your garden size as it is or you can start to expand the options as you have the time.
See also: The Only Essential Gardening Tools You Need to Start Your Garden?
Figure Out What You Can Actually Grow
Starting your garden off small also makes it easier because you can take the time to really figure out what types of plants will work for your garden. With different climates and soils, there really is no one size fits all answer to what you will be able to grow.
You can have better success without too much effort by starting small and seeing what is feasible for growing in your garden instead of being overwhelmed with trying to keep track of everything all at once.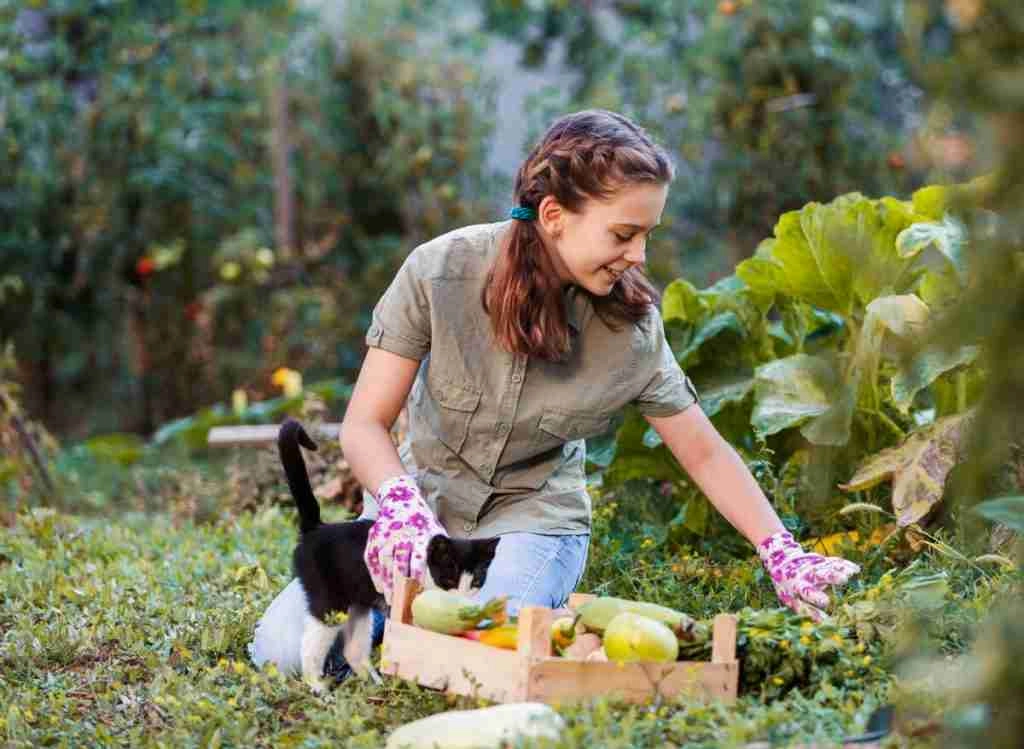 Use Quality Gardening Tools
If you make the switch from low-quality gardening tools to tools of better quality, you will immediately be amazed by how much easier the entire process is. Better quality gardening tools will be more effective, which means that you do not have to put as much effort in.
Even though these higher-quality tools might be more expensive, they are a worthy investment when you consider just how much easier your life will be. You will not have to put as much physical effort in, which prevents soreness and discomfort. 
Be sure to maintain your gardening tools so that they keep their quality. Sharpen tools with blades regularly, and make sure that you keep all of the tools in good condition. 
Also, be sure to pick gardening tools that will fit your garden's needs. It is better to buy a few extra tools to make sure you have the right one for a certain plant than it is to try to make another tool work instead.
See also: How Many Houseplants Are Too Many (Here's What I found!)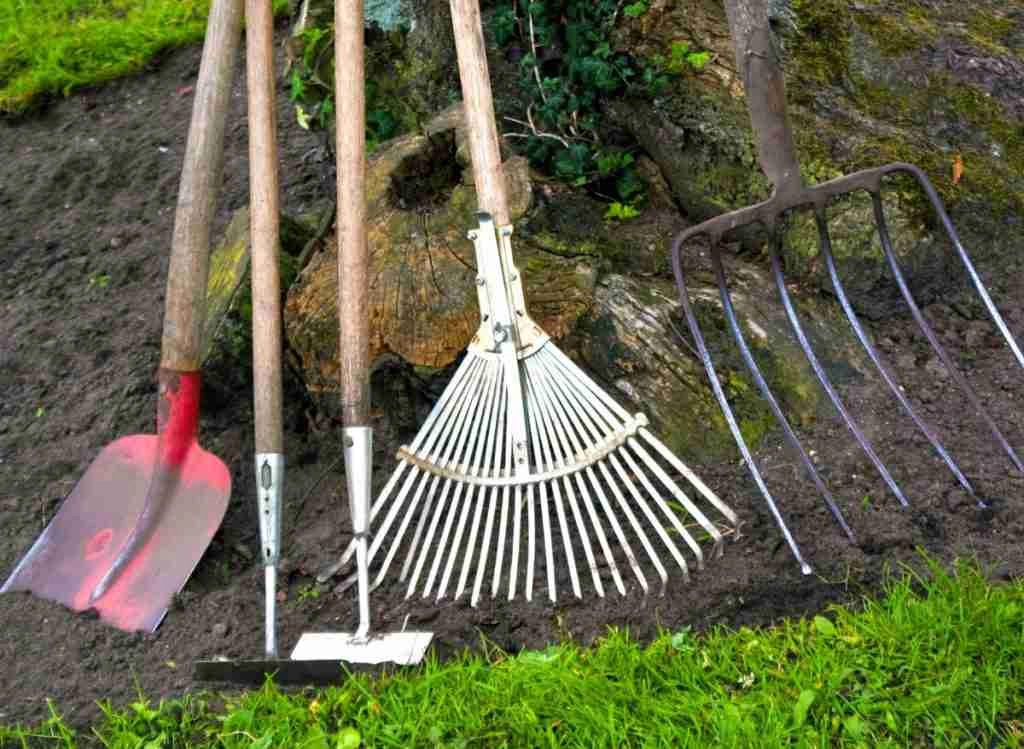 Maintain Your Garden Consistently
One thing that people often overlook when they are gardening is how much easier it is to maintain your garden if you are consistent. It is far easier to do a little bit of light maintenance every day or every other day than it is to try to catch up once every week or two.
Taking care of your garden in shorter increments also helps prevent your body from feeling overworked or out of energy. Think about how taxing it is on your body if you spend an entire day gardening. It is much easier to do a little bit each day, especially if you spread out the time over each day.
When you maintain your garden consistently, you also increase the chances of success for your plants. This means that you do not constantly have to buy more plants or plant more seeds because everything keeps dying. 
See also: How to Easily And Successfully Make Money Gardening
Research Gardening Practices for Helpful Ideas
There are countless books, articles, and even videos on gardening. Doing a little bit of research before you start gardening can make the entire process easier since you can avoid learning some things through trial and error.
For instance, take a little bit of time to see if a certain plant or vegetable that you would like to grow in your garden can actually grow in the conditions where you live. Consider sunlight, rain, soil, etc. as you do this research. 
You will save a lot of time and effort by taking a short bit of time to look things up in advance, making gardening easier on yourself in the long run. 
See also: Top 16 Best And Helpful Vegetable Gardening Books For Beginners
Final Thoughts
Ultimately, there are plenty of ways to design your garden and your gardening practices in a way that will make the whole experience much easier on yourself. After all, gardening is a great way to relax and enjoy time with nature.