Gardening has tremendous health and financial benefits. It is a great hobby that helps you relax. Gardeners and their families spend a lot of time and effort caring for their gardens. However, can you make money gardening?
No matter how small your garden is, you can make money gardening with these tested and proven ways, which will help make extra money for you and your family and improve your garden.
Here are the 23 best tips on how to make money gardening:
Sell seeds to other gardeners
Sell freshly cut flowers to a nearby florist
 Grow mushrooms in your garden
Host gardening classes and workshops
Rent your garden for parties
Offer garden tours
Sell photos of your garden produce
 Make and sell compost from your garden.
Start a gardening blog and share your journey
Grow medicinal herbs
Seeds testing
Grind your own spices and spice mixes
Rent to other gardeners the unused and extra space in your garden
Teach gardening
Sell your excess garden harvest
Display advertisements signs
Selling potting soil
Grow livestock
Sell cuttings
Sell freshly made fruit smoothies with produce from your garden
Write blog posts for garden websites
Rent your garden for yoga classes 
Teach kids how to garden
Let's discuss in further detail each money-making gardening idea.
Can You Make Money Gardening?
It doesn't matter if you are a beginner or advanced gardener; you can make money gardening. It might take some time to bring in a full-time gardening income, but you can make money gardening if you are consistent. 
If you are a beginner to gardening, you can grab your camera and share your gardening journey. For instance, you can share your learning, mistakes, and experiences. Just be authentic. You can create a YouTube channel or a gardening blog to share tips and start a discussion. 
If you are an experienced gardener, you can teach beginners how to start a garden, share pictures of your produce, organize gardening seminars, and teach gardening to kids. There are countless ways to make money consistently gardening; now let's explore how you can make money gardening.
Here's How to Make Money Gardening
Learning how to make money gardening is utterly essential for you and your family. No matter how big your garden is and how experienced you are as a gardener,
Here are the 23 best tips on making money gardening.
1- Sell Seeds to Other Gardeners
Whenever you browse through a pile of seed catalogs in your local library, keep an eye on what plant varieties are trending this year. Buy extra seeds, germinate them well and sell your seedlings to friends and neighbors.
You can also plant flowering and fruit-bearing herbs in your garden and sell their seeds. Make sure you select the right seeds that will germinate faster and sprout. Also, you learn organic practices for your garden. Packaging them safely and correctly is essential to avoid any damage.
See also: Here's How to Germinate Tomato Seeds Faster: a Quick Guide
Use social media to put the word out, or you can sell your seedlings at a farmers' market if you have plenty.
Germinating and selling seedlings is always an excellent way to make money gardening; here is a list of the most common seedlings you can sell:
Do your research to ensure that the seeds you sell are allowed by law in your city or region. Note that there are a few restrictions on selling seeds. For instance, you can not sell certain seeds outside certain states in the United States.
2- Sell Freshly Cut Flowers To Nearby Florists
Selling cut flowers from your garden to nearby florists, or farmers' market is an excellent way to make money regularly from your garden. For instance, you can arrange freshly cut flowers in bouquets and sell them locally to run a small business right from your garden.
You can also open your garden to your neighbors to come, choose and cut their flowers, which will add a personal touch to your business and ensure better profits. Additionally, it will help avoid the waste of flowers since you are not cutting your flowers in advance in buyers' anticipation.
Here are some of the most common cut flowers to plant:
Ageratum
Cosmos
Celosia
Gomphrena
Snapdragons
Peonies
Strawflower
Rudbeckia
Sunflowers
Zinnias
3- Grow Mushrooms In Your Garden
Growing edible mushrooms is an excellent way to make money from gardening. Mushrooms grow fast and easily. You can also grow rare edible mushrooms and sell them at very high prices because of their higher nutritional and medicinal properties.
Mushrooms contain many vital nutrients that other garden vegetables lack.  Given their short growing period, producing mushrooms is a wonderful way to make money gardening.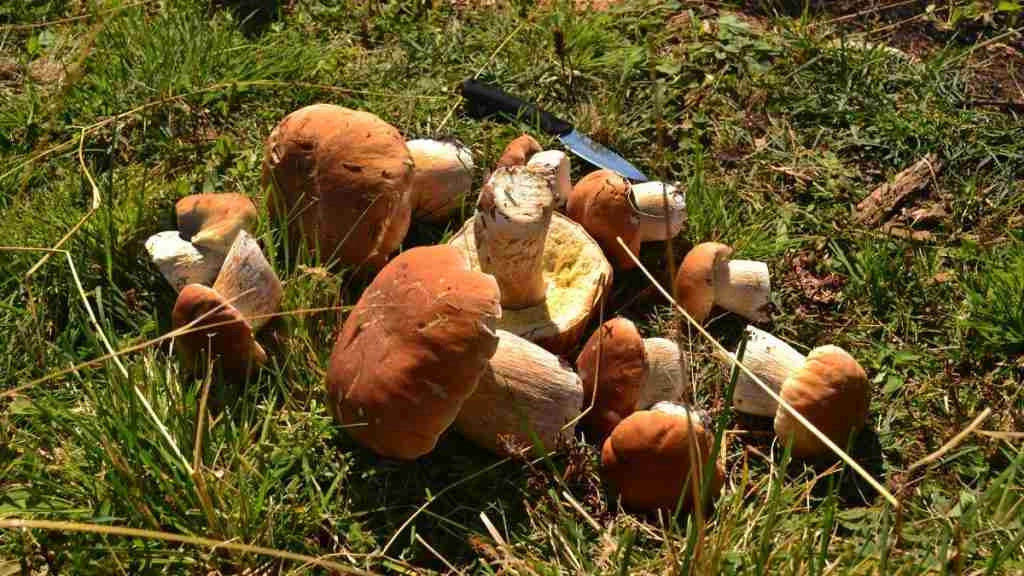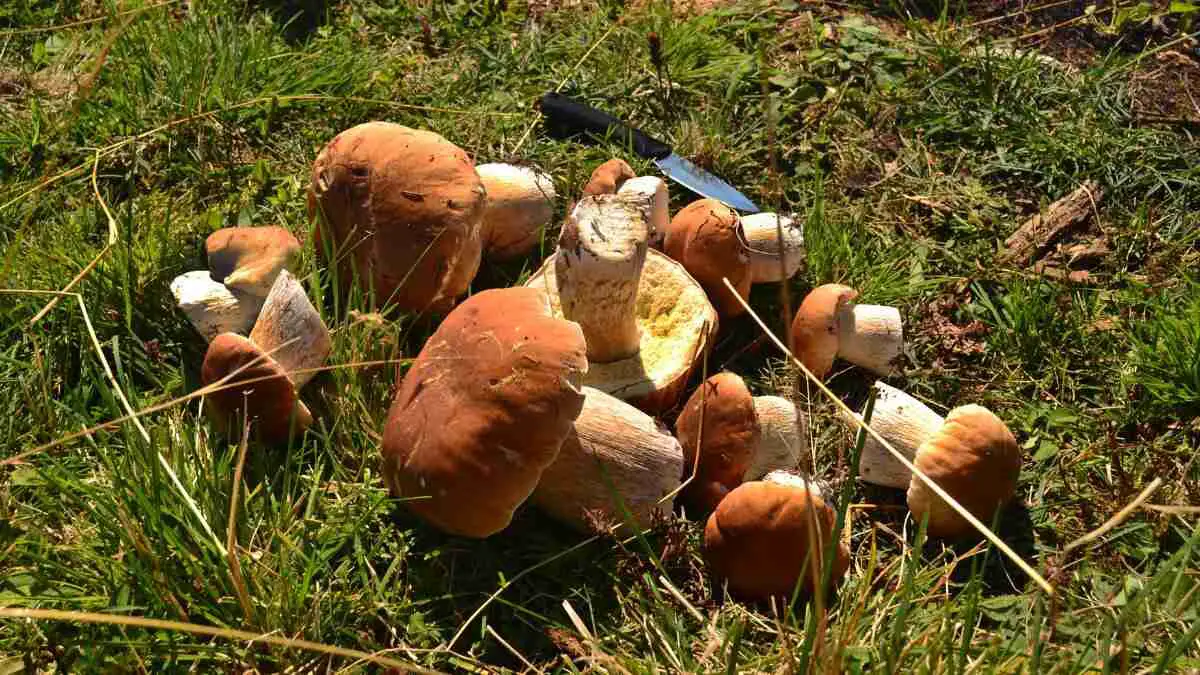 4- Host Gardening Classes and Workshops
Hosting a workshop is an unconventional way to make money from your garden harvest. Most beginners will pay to see a garden and learn from their experience if you have a garden. 
With your gardening skills, you can help others to become more self-sufficient and eat healthily and plant-based foods.
Here are a few topic ideas for your workshop:
5- Rent Your Garden For Parties
Nowadays, companies are looking to host outdoor parties; they do not want the typical hotel or resort ambiance and look for something more homely. This is where you come in.
If your garden is big, you can rent it to families and companies for parties and picnics. You can start by hosting children's parties because they usually do not require an alcohol license, and you do not risk noise disturbance through loud music. However, you may need to look into insurance.
Additionally, you can make extra money by renting out garden furniture too. For instance, you can offer a complete package that includes the space with furniture, BBQ, and appliances to help your guess. You can even expand by renting your garden to host weddings.
You can advertise your garden as a party host on your website, social media, and through word of mouth.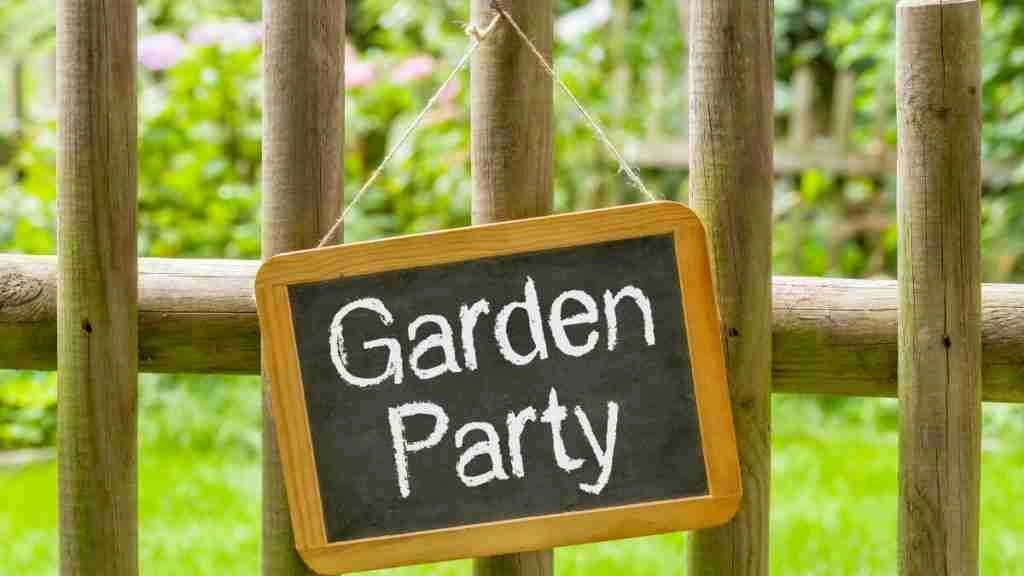 6- Offer Garden Tours
Most people will pay to see your garden. You can organize garden tours and offer some snacks.  You can offer these gardening tours along with classes or workshops.
For instance, you can provide hands-on experiences to people making apple cider, smoothies, or grinding homemade spices. It also gives you an extra chance to sell a portion of your garden harvest.
If you have a large and beautiful garden, why don't you share your pride and joy with others? Offering garden tours are an easy way to make money and support your local community.
7- Sell Photos Of Your Garden Produce
Pictures of flowers, plants, herbs, and nature are in high demand among nature lovers, website owners, and advertising companies.
You can sell photos of your garden crops online to make a little extra money. You can sell your photos as stock images, prints, or even printed merchandise such as mugs and market bags.
Once you take your pictures and head over to any online stock photo website, open an account and start selling these pictures.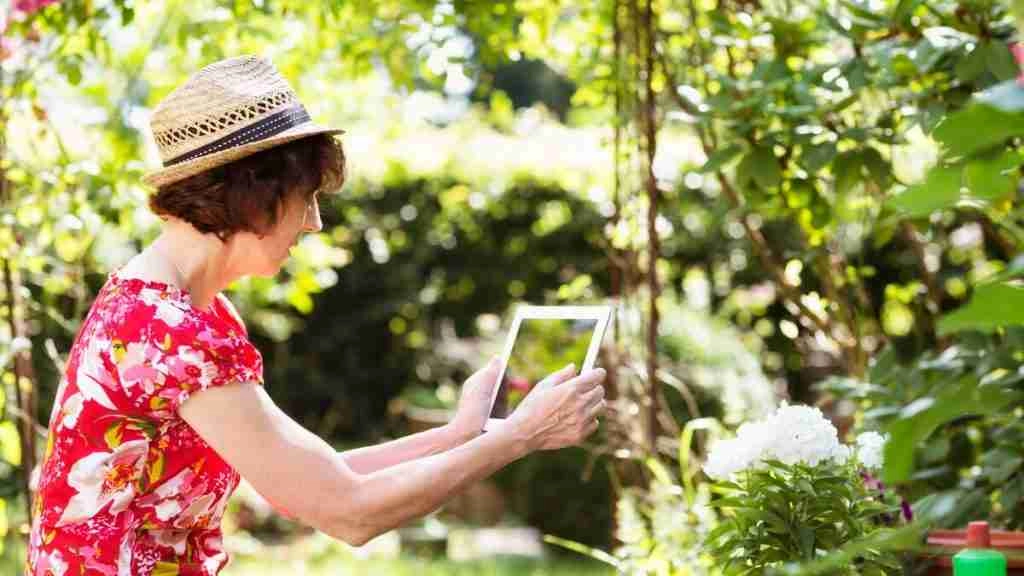 8- Make and Sell Compost From Your Garden
Making and selling compost from your garden will save time and money for your neighbors and those looking for organic fertilizers.
Try to dump it in a composter whenever you mow your lawn or clear your garden of leaves, flowers, and fruits. Additionally, you can use fruit and vegetable peelings, discarded food, and any perishable product that decomposes over time.
Selling compost from your garden will make you money and help take care of the environment by recycling.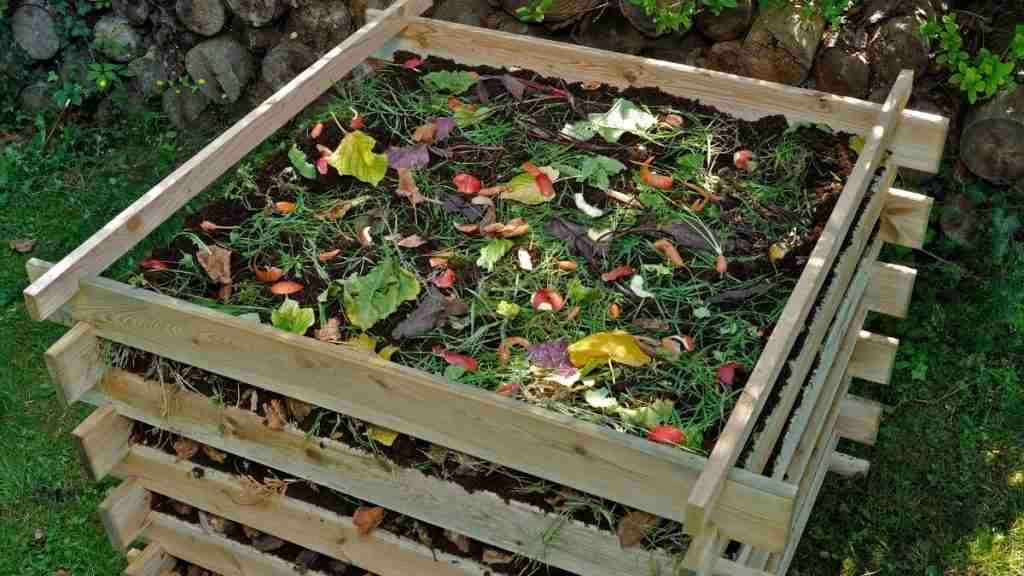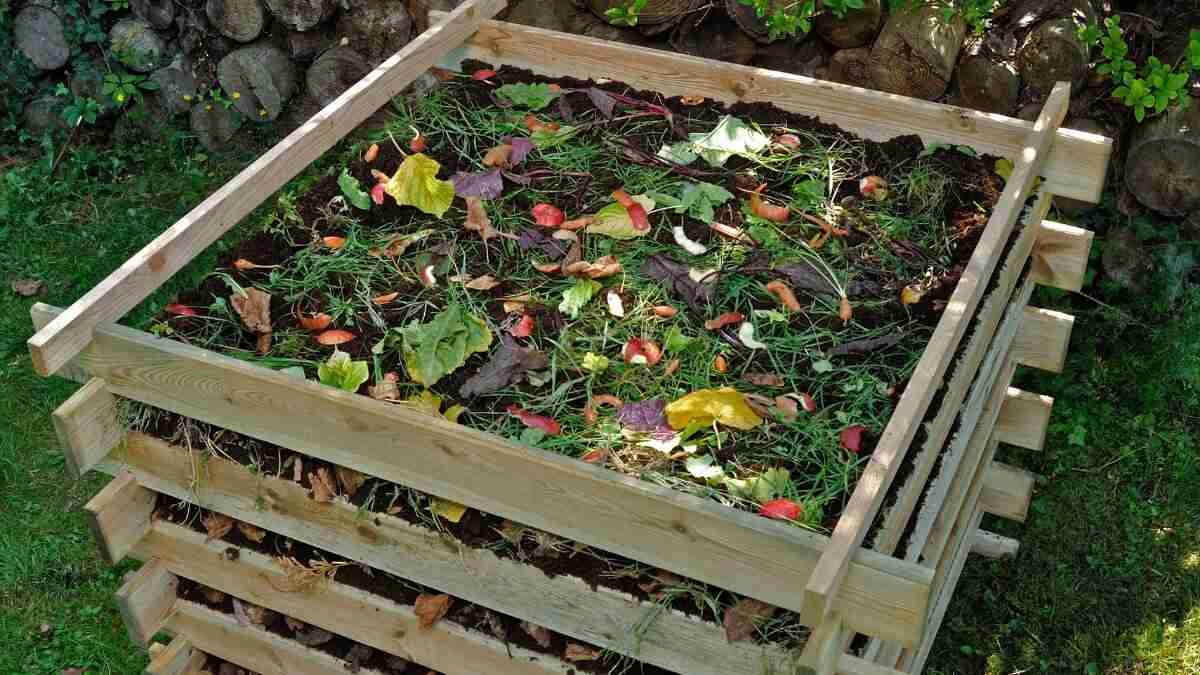 9- Start a Gardening Blog And Share Your Journey
Starting a gardening blog is an excellent way to make money from your garden. You can write about your experiences with gardening and share tips and your experiences as a gardener.
To be successful as a gardening blogger, you will need to share helpful information that helps people solve their problems.
Remember that it will take some time before you start making money as a blogger. You will begin making money between 6 to 12 months if you are consistent.
They are several ways to make money as a gardening blogger:
Ads display
Amazon Affiliate Program
Selling your physical or digital products.
10- Grow Medicinal Herbs
Herbal medicine has been around for thousands of years. You can fill your garden with herbs such as rosemary, sage, thyme, lemon balm, mint, and basil.
Learn to dry your fresh herbs first and later sell them neatly packed in jars. The more you can process them, the more value you add to the produce/product, and the more you will charge.
11- Seeds Testing
Companies and laboratories developing hybrid types of vegetables, fruits, and other plants also want to test them in real-life conditions instead of a controlled atmosphere. You can participate in testing these plants in real-life situations in your garden.
Register as a seed tester, grow their sample seeds in your garden and make money. However, the process is slightly more complex than merely growing seeds because you must follow the company's instructions.
And additionally, you will need to provide them with a detailed and verifiable report of the methods you use to grow the seeds.
12- Grind Your Own Spices and Spice Mixes
After mastering the art of growing more herbs than you need at home, you can now grind your spices and create spice blends. We all love spices, especially when they are handmade.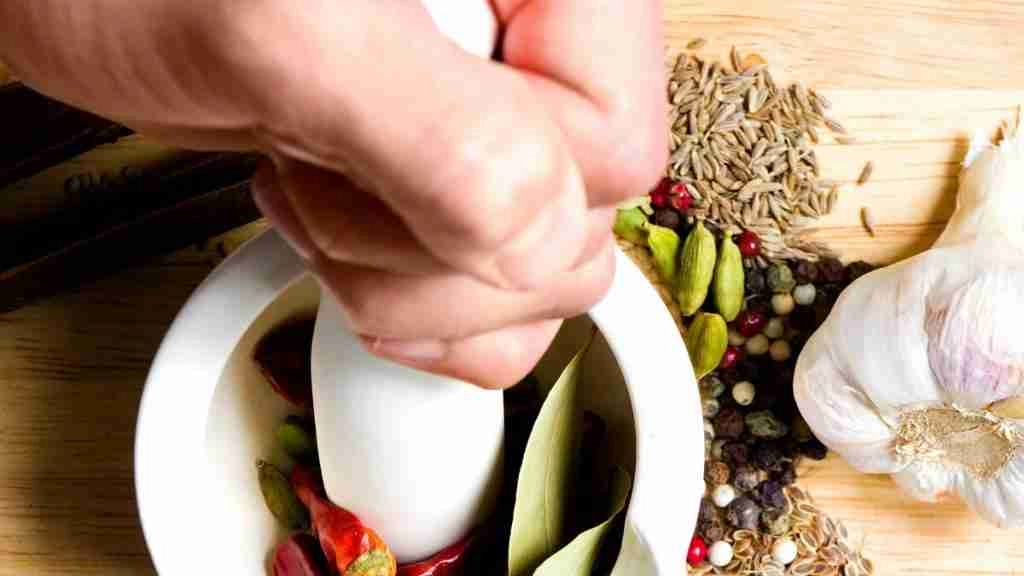 13- Rent to Other Gardeners The Unused and Extra Space in Your Garden
Nowadays, many people are getting into gardening, but not everyone has sufficient space.
The extra unused space in your garden is money sitting in your pocket. Many aspiring gardeners are looking for unused space to get started with gardening.
All you need to put the word out on social media, online, or in your local newspaper.
14- Teach Gardening
Another way to make money gardening is to teach your fellow gardeners or those looking to get into gardening. These classes can be either online or in person. 
You can create your course and offer it on Udemy or any online platform. Also, you can start a gardening YouTube channel where you share your experiences, tips, and tricks.
A YouTube channel is a great way to make money gardening while sharing your passion with the world.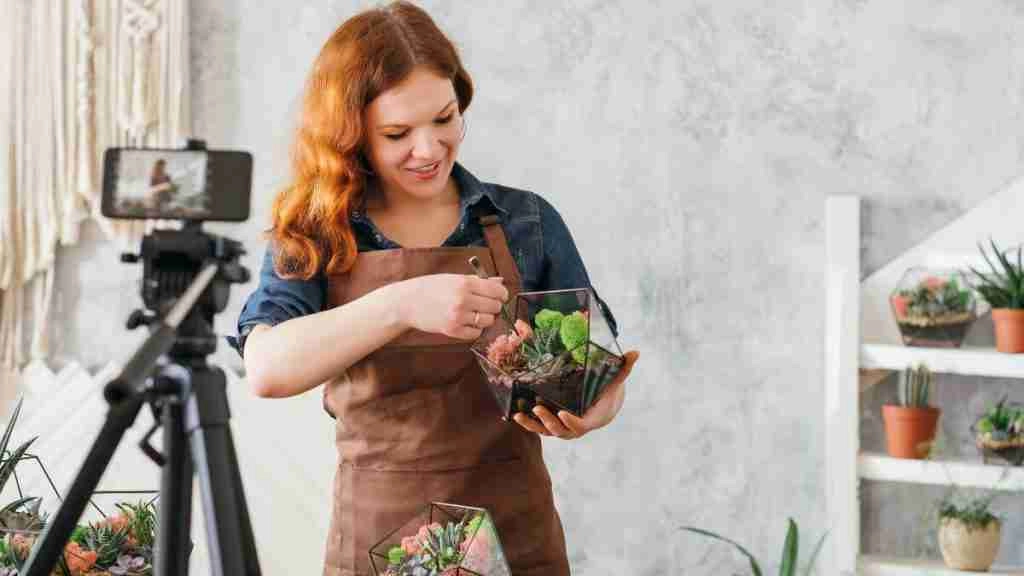 15- Sell your Excess Garden Harvest
Selling your overabundance of produce is one of the easiest ways to make money from your garden harvest. All you need to do is spread the word via social media, local newspapers,s or farmers' markets.
To make some money from your garden, you have to ensure that your product is consistent; here are some ideas of vegetables that you can grow in your garden:
Celery is an excellent crop to grow because it is healthy, easy to grow, and cheap to buy
Cucumbers are very, very easy to grow.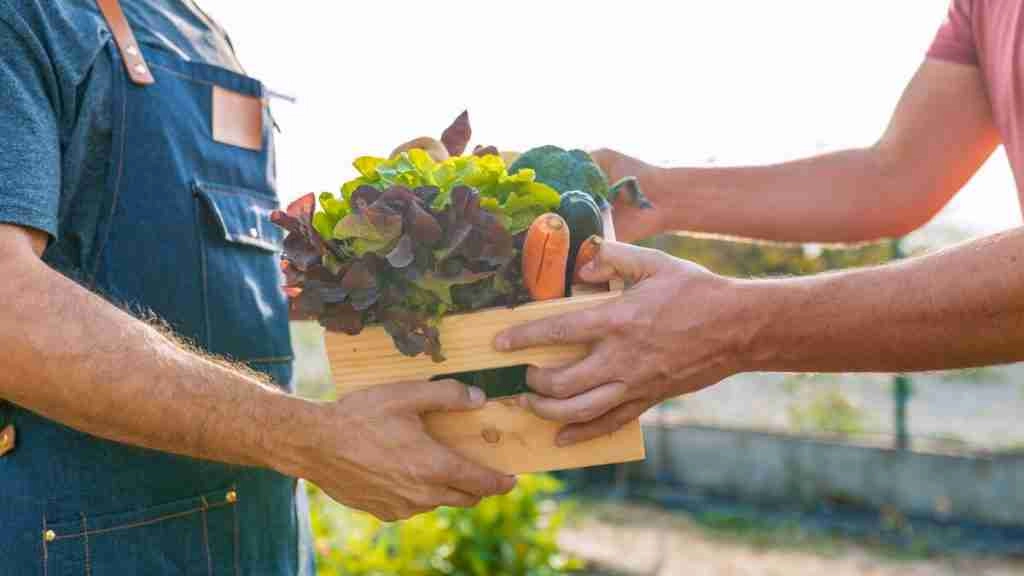 16- Display Advertisements Signs
Renting advertising space from your garden is a different way to make money from gardening. Many local businesses are looking for garden owners willing to rent them space to display billboards.
Keep in mind that you may need permission from local authorities or the community to display such billboards, depending on the locations. Do your research, contact your local authorities and find out what you need to do before displaying billboards in your garden.
Find out if the laws in your city allow you to display signboards in your garden. And search prevailing market rates and start making offers to advertising companies and local businesses.
17- Selling Potting Soil
People with gardens will eagerly buy potting soil from you. You can either create packages of potting soil for sale and advertise online, or you can spread the word around your neighborhood.
Check out this article on how to create and sell your homemade potting soil.
18- Grow Livestock
Another simple way to make money from gardening is by growing livestock, including quails, chickens, and ducks. You can also sell eggs and meat from your livestock.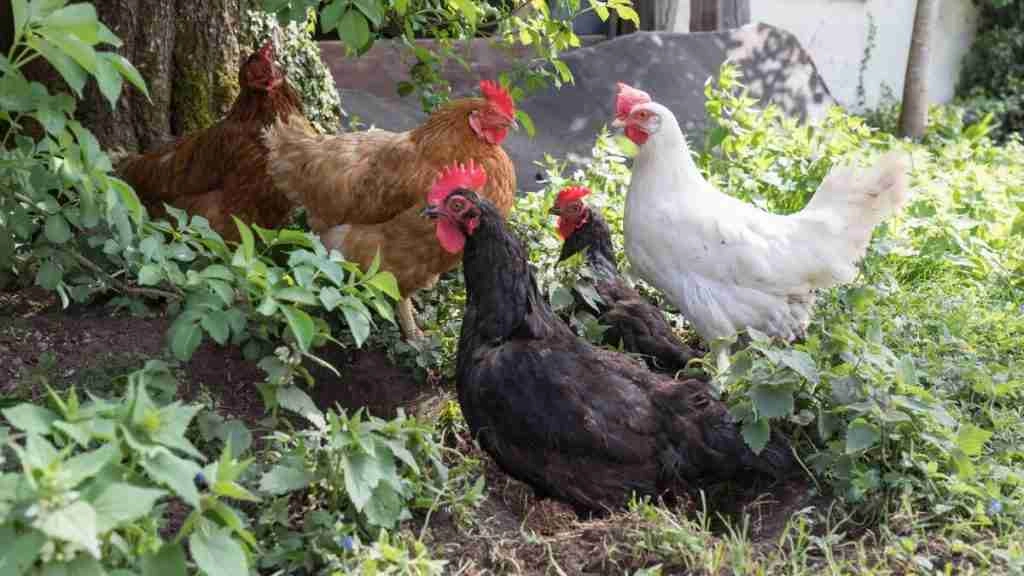 19- Sell cuttings
In the same way, you can sell seeds and seedlings, you can also sell cuttings to make money from your garden.
See also: How to Successfully Propagate Haworthia Succulents
Check out this video for detailed information on the best plant to propagate and make money gardening.
20- Sell Freshly Made Fruit Smoothies With Produce From Your Garden
Using the produce from your garden, you can make smoothies. With the increasing popularity of fruit smoothies, creating homemade smoothies can earn you money from your garden.
This goes hand in hand with your seminar because you can also teach people how to make a homemade delicious and healthy smoothie. Who would say no to a smoothie after a day spent touring a garden?
21- Write Blog Posts For Garden Websites
You can get paid to write gardening blog posts on numerous websites. Search through websites like Upwork or Fiverr for your next blog posts.
Additionally, you can also sell your gardening produce photos with the blog post you write.
22- Rent Your Garden for Yoga classes 
A garden is a perfect place to have a yoga class. Remember goat yoga? Goat yoga is a typical yoga class where baby goats roam around.
Actually, the idea for Goat Yoga was born when a yoga teacher asked to hold a yoga class on a farm. You can rent your garden to yoga practitioners and even provide them with yoga supplies and freshly prepared smoothies.
23- Teach Kids How To Garden
Most parents will pay a fortune for their kids' education, especially learning the basics. You can offer kids, gardening classes, during summertime and teach them all the basics.
After your classes, they will come home with produce and fun garden crafts. Both the parents and kids will love it.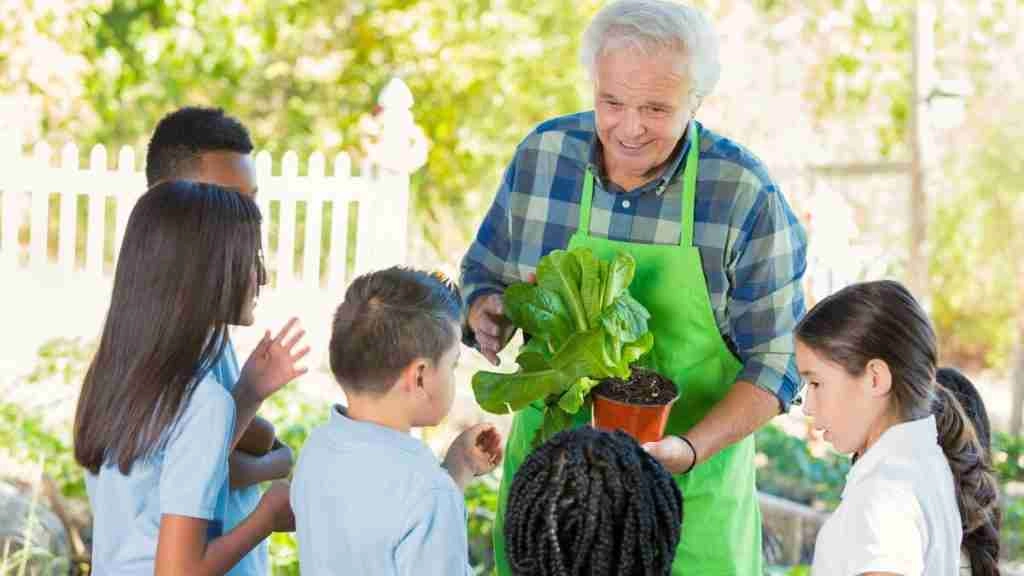 Wrapping Up
As you can see, there are countless ways to make money from your garden. From sharing your journey as a beginner, hosting garden parties, renting out garden space to people who do not own one to teaching people how to start a garden from scratch, you can make money from gardening.
Try these simple and proven ways today and earn the extra money you always wanted.