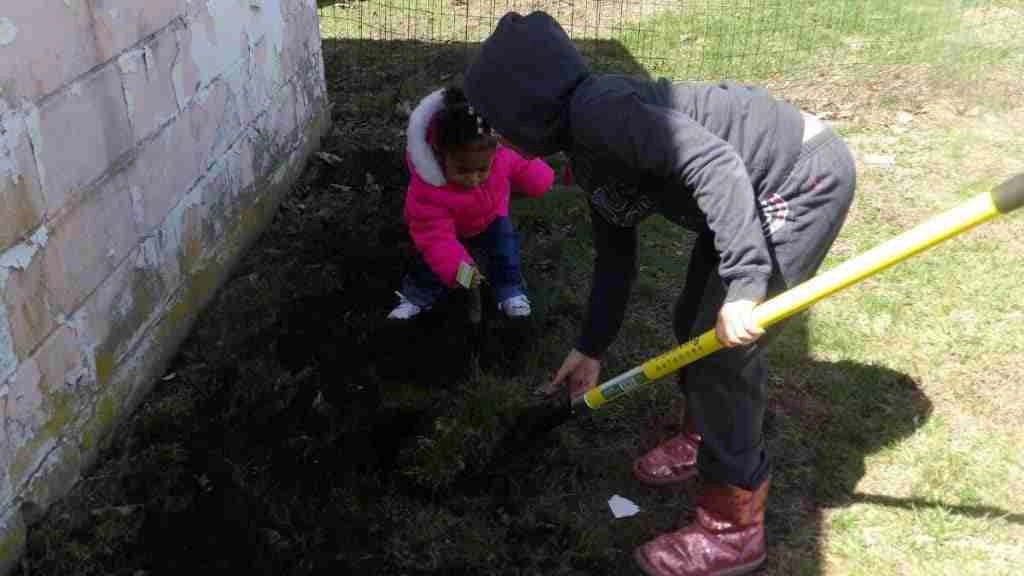 You can approach the subject of starting a garden in many different ways. There is no right or wrong approach. It is a trial-and-error process. That is important to know the properties and requirements of your plants and soil. So, how to start a garden from scratch?
From bare soil to a green garden, you can learn how to start a garden you enjoy. This technique can help you cultivate a lovely space you will love for years to come. First, grab some packages of mixed seeds. Try choosing annuals and perennials, wildflowers, edible plants, and whatever you believe will be a good mix for your new garden. Second, you prepare the soil, spread the seeds, and then watch the beautiful garden grow.
Read on to discover step by step how you can start a garden from scratch.
See also: 13 House Plants Benefits you Need to Know
1- Choosing The Plants
The first and most crucial step in starting a garden from scratch is choosing the right plants. You can select the seeds you want to grow or buy a mix of seeds created for various garden types.
The plants you select for your garden will depend on several factors, from your garden's location and orientation to its size and soil type and your personal preferences. Check out this guide to picking landscaping plants.
Do not plant a crop if you don't like it. Choose fruits, vegetables, flowers, or herbs that interest you. Make sure your main picks are suitable for your region; regulate them to know which ones react positively.
When you choose your plants and are ready to buy them, check the plants' tags to make sure your garden zone is suitable for them. Use the USDA Plant Hardiness Zone Map to find your region and determine which plants will most likely thrive in your garden.
How To Choose The Right Plant For Your Garden: 
Select plants that grow well in your location and match the sun, soil, and water available in your garden.
Consider how plants will be when mature, particularly next to houses or under powerlines.
Look around at your neighbors' gardens, nurseries, and demonstration gardens for plants that do well in similar sites. 
Check out this guide on

choosing the right plants for a wonderful, trouble-free garden

.
2- Choosing a Location For Your Garden
Many plants require maximum light, while others can grow in partial shade. Other factors regarding the location include how to enter the garden for planting, irrigation, and plant maintenance. It will also be advisable to avoid places with strong winds, frost spots, insects, pet destruction, and play areas for children.
You can use the USDA Plant Hardiness Zone Map, the standard by which growers and gardeners determine which plants are most likely to thrive at a specific location.
3- Planning Your Garden
When you know where your garden should be, agree on the form and height of the garden beds. Elevated beds may be appealing and can make working in your garden simpler, but they often dry out quicker. Sunken beds may be used in dry environments to store the necessary moisture.
Rather than single rows, you can grow your garden in the form of blocks or beds. Beds should be of a size that you can easily reach the plants from both sides and not be tempted to step inside and ruin the soil.
You can put the plants in rows or a grid design throughout the garden beds, and the aim is to reduce walkways and optimize growing areas as overcrowded plants have difficulty growing.
Begin on a small scale, and make sure you offer enough room for every plant to expand. A tiny, well-managed garden may yield as well or better than a big garden, which you cannot manage properly.
See also: 22 Disadvantages and Advantages of Hydroponics (What You Should Know)
4-Get Proper Tools
The correct equipment makes your work easier and you more productive. Unless you can help it, you shouldn't use dull or flimsy tools to work in your garden. Better tools will save you time and energy, so you should choose their correct sizes to help you reduce accident risk and keep the equipment clean and smooth.
Here is a list of essential gardening tools that every gardener will need (With links to get them on Amazon)
5- Soil Is Important
It's important to learn about the soil your plants will grow in before you start gardening so that you can treat and plant seeds accordingly. The properties of the soil, like its PH balance and if it contains sand, gravel, silt, and stone, as well as the risk of its contamination and the availability of vital nutrients, must be identified.
Any of these characteristics can be calculated simply by examining the dirt, while testing can be necessary in some cases.
Here are articles to help you select and maintain your garden's soil.
6- Planting
Many seed packets and containers for transplantation come with simple guidance. After the groundwork, you only need to follow the instructions. But there are some basic rules for plants that can help your garden.
A seed is planted approximately thrice as deep as its diameter, as certain seeds need sunlight for germination.
Most transplants are planted at the same level in which they grew. Young plants are prone to harm more than older plants, and you must treat them accordingly when planted outdoors.
How To Set up a Garden
After getting to know everything regarding the process of how to start a garden from scratch, we move further on and tackle the process which deals with how to set up a garden.
The garden setup mainly deals with the layout of the garden and site preparation.
Arranging The Garden
The arrangement and the design of the garden are important, and so is its layout. Putting the plants in the boxes, pathways, and remembering access to them may help you keep the gardens organized as well as lead to the optimal use of the land. The plant beds must have a perfect size so that the crops can be easily accessed and that they may not lose or retain too much moisture.
The gardens may be better off when segregated from animals or wandering people, be sure that the entrance is readily easily accessible to you. You can also use water hoses or rope to help you mark the surface and get a better idea of what the room would look like once finished.
Preparing The Site
Before you know anything about how to start a garden from scratch, you should know how to prepare the site for the garden. You start by knowing your land and soil and how deep the roots of the plants might go.
When you know the land is suitable, and you make the right adjustments by sniffing it out and adding proper materials, you can start building planting boxes and pathways according to your needs and your vision.
Then comes the construction of the beds, which includes making a simple frame, leveling, filling the bed, and making the planting squares, which will ensure the good growth of the plants.
It is all carried on to bed maintenance by checking and keeping up the moisture balance, planting the crops according to the season, and knowing when to add compost or manure.
How to Start a Rose Garden?
Since we now know the basics of gardening and its setup, we can now focus on planting something easy and getting a start. You can start your gardening experience by starting a rose garden.
Before planting, it is necessary to plan out the location for your gardening as well as the soil. You should look for the spot that receives plenty of sunlight.
Roses enjoy a lush, well-drained, and mildly acidic soil and develop well when shielded from extreme wind and cold and when given plenty of room to grow. They are quite tolerant of soil conditions but can grow in garden soil enhanced by sufficient quantities of organic matter.
You also need to figure out a watering schedule for the roses if they are near a water source, or you need to lug it. They require slow and gradual watering and well-moisturized soil, so you need to keep these key points in mind.
Planting a Vegetable Patch or Organic Vegetable Garden
Now when we know or have a little grip on starting a garden, planting, and taking care of it, we can move on further and opt for other options. It is always productive to know how to start a vegetable patch or how to start an organic vegetable garden.
See also: Here's How to Germinate Tomato Seeds Faster: a Quick Guide
You can start a vegetable path whenever you want, but the most suitable times are spring and autumn. If you're just a beginner, it is best to plant crops that are easily grown. Working in only one area at a time can make work easier and more organized. You should dig the dirt into eradicating weeds and stones, then rake it, so it's easy to treat. You could insert the seeds directly into the dirt but read the instructions given on each seed packet.
It is best to preplan your patch. You can choose an area with good access to sunlight and water. Planning the beds and your pathways can help tackle problems like pests and diseases easily. You also need to prepare the soil by digging out any perennial weeds before you start planting.
Final Thoughts On How To Start A Garden from Scratch
Now that you can learn how easy it is to start your garden from scratch, can you envision your dream garden coming to life, right? All you need is a piece of land and a little motivation to grow your harvest. My advice is to start small and gradually expand your garden. 
Here Are a Few Tips for Starting a Garden From Scratch:
Think about your soil and test it for pH.

Know all aspects of your garden

: where does the sun reach; where is there shade; where does the wind blow; and what's the altitude?
Think about how much time do you want to commit to your new garden? 
Learn and increase your plant knowledge as much as possible
Learn from your neighbors by looking at what works in gardens and the landscape around you.
Plant trees and shrubs first because they take the longest to establish
Do not hesitate or be afraid to plant closely together: you can always move and divide your garden and plants later.
Try to avoid too much bare soil because you will spend all your time weeding. And remember to mulch thickly in spring.
Try to use herbaceous plants and bulbs to fill in between shrubs and trees as they grow: And remember most will have to be moved or will disappear but will do their job for the first 3 to 4 years.
Always be prepared to be ruthless: if something doesn't work or is in the wrong place, move it or give it away