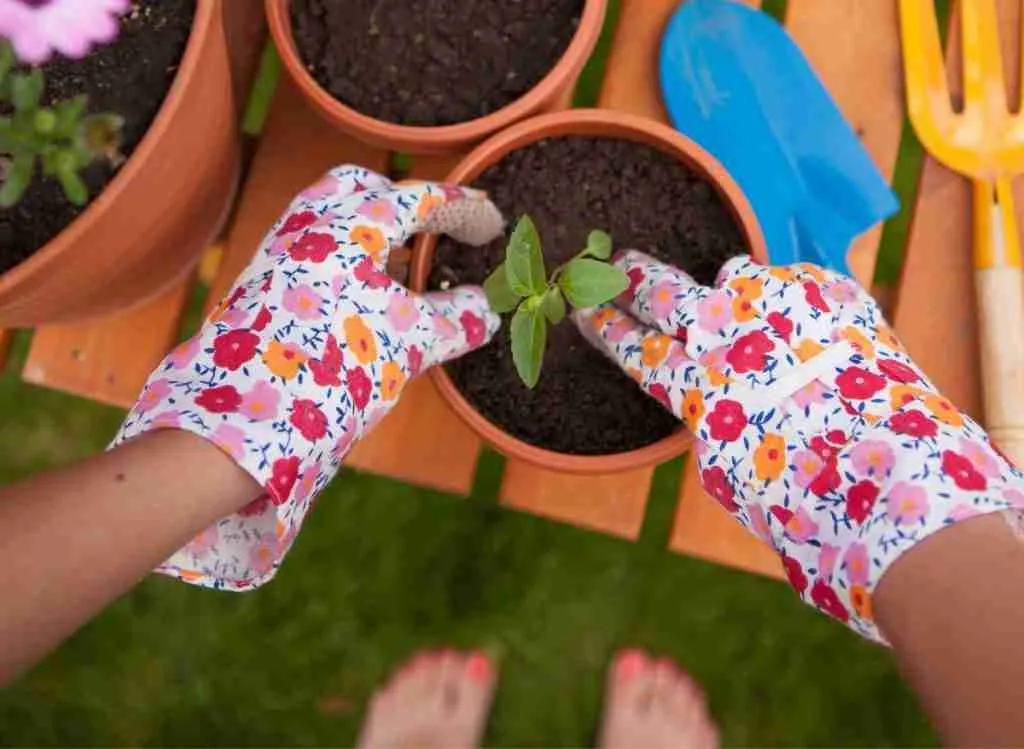 Brambles are one of those weeds that may ruin the beauty of your garden. Being rooted to the soil strongly, these weeds are very hard to remove from the flower or fruit garden. These may have roots up to 45 cm in the soil that makes their grip strength to the soil.
Not only do their roots grow lengthy, but also leaves and shoots. When fully grown, their thorns become very dangerous and may result in serious punctures. However, many methods, including manual removal, may help you to remove them safely from your garden. You might wonder what are the best gloves for removing brambles?
Many thorn-proof gloves are available on the market that may help you out in removing such risky shrubs. However, all gloves are not ideal for removing brambles. You may have to dig the market to search for the best gloves for such thorny weeds. Only then can you find out the best gloves for removing brambles. 
This guide will discuss all the best gloves for removing brambles from your garden.
See also: Must-Have Gardening Tools You Need to Start Your Garden.
What Gloves Are Perfect For Brambles?
All of us love our gardens and the fruit trees within them, but no one loves to have odd brambles in them. These weeds are very harmful to the garden as they affect their growth badly. There are many chemicals that may help you to remove the brambles from your gardens. 
But, if you want to remove them manually with your hands, you can successfully and safely remove brambles using thorn-proof gloves. There are gloves by many brands that can protect you against the damage resulting from thorns. 
See also: Rose Vs. Tulip: What Are The Differences Between Both?
5 Best Gloves For Removing Brambles
Here are some of the best options for gloves to remove the brambles. 
1- Acdyion Gardening Gloves For Men and Women 
The Acdyion gardening gloves are one of the top-rated gloves that will offer you maximum security while removing the brambles. Their highly durable leather material makes them safe from all sorts of punctures resulting from the thorns of garden weeds. With Acdyion gardening gloves, you'll be quite safe and sound from the scratches of the thorns. 
These full-length gloves offer security to not only the hands but also the forearms. The leather material increases their grip, which helps in increasing work efficiency. Moreover, these are also waterproof, preventing any irritation resulting from water penetration. 
The Acdiyon gardening gloves are available in almost all sizes. Also, these are available in men's and women's versions, which makes them popular among gardeners. Moreover, their high-quality leather material makes them highly durable. So, once you invest in them, these will last for a long time. 
2- LongSleeve ThornProof Gardening Gloves
These LongSleeve gloves are relatively less expensive gloves made up of fabric material. These gloves not only offer protection against the dangerous thorns of weeds but can also be used as anti-cold. With maximum grip, these thorn-proof gloves will enhance your work capability.
Also, they are tight to wrists of all sizes, making them the best choice for removing the brambles from your garden. 
With an artificial leather material, these gloves last for a long time. Their material is user-friendly, and your hands don't feel fatigued even after a busy day. 
These are available in very stylish floral as well as green colors that make them available for normal use. The Only bad thing about these gloves is that they are available in a few sizes. 
3- Legacy Gardening Gloves For Men And Women
Featuring goatskin material, the legacy gardening gloves are very lovely and durable. They have soft and porous material that helps you work for a long time without feeling any fatigue.
See also: 5 Things You Must Know to Make Gardening Easier for You.
With secure hands, you can work fearlessly. These are also full-sized gloves that keep your forearms safe. 
4- ThornProof Gardening Gloves Made of Goatskin
Like the previous choice, the ThornProof Goatskin gardening gloves are also made out of pure leather. These are not only thorn-proof but also water and puncture-proof. This thing adds to your work efficiency. These gauntlet-style gloves keep your arms protected against thorns. 
When handling brambles, these protecting tools will offer you maximum security. These gloves keep your hands soft and cool even after hours of hard work. This is due to the moisture and soft interior of these types of gloves. With their stylish and appealing design, these gloves can also be used in normal routines. 
5- Hand-Lady Gardening Gloves
These gloves feature pigskin leather which makes them one of the most durable leather gloves. Whether you're a professional gardener or just getting started with gardening, these gloves will prove ideal for you.
When you know that your hands are safe, your working capability will automatically increase. These gauntlet-style gloves are highly durable due to their high-quality leather material. 
If you're an experienced gardener, you might have heard of the Landlady gloves brand. This is one of the oldest and most reliable gardening gloves brands. They are serving the gardeners with their gardening tools from some past successful years. 
Depending on the size of the wrist, these gloves can be customized accordingly. This is due to the flexibility of the material. Also, these have reinforced finger protection features that keep your fingertips quite safe.
Having a full-length style, these gloves will protect almost all the arm that is exposed to the thorns. So, these are some of the best options for you if you have to handle brambles regularly. 
Are Leather Gloves Thorn Proof?
Generally, traditional gloves made of cotton won't stand thorn plants. You will need to prune to keep your plants thriving regularly. And as a rule of thumb, gloves made of leather-like goatskin or pigskin and other strong synthetic fabrics will do a better job keeping your hands and arms when pruning or removing brush.
The traditional gloves do not protect against thorns, but the leather ones are made of goat or pigskin. They provide the ultimate protection against any plant with thorns. 
See also: Can You Save Money? (Find out how!)
Final Thoughts 
Gardening is widely adopted as a habit all over the world. However, protecting the garden against the odd weeds is the only way to make gardens appealing and beautiful. This is possible by removing the weeds instantly before the seeds are grown.
You can do this by using chemicals as well as manually with your hand. To proceed manually, gardening gloves are crucial as they will keep you secure against the thorns. There are different glove manufacturing brands, and you can go for any of your choices to handle the brambles and other weeds effectively.