Gardening is not only a great way to stay healthy but also make extra money. However, creating and maintaining a healthy and flourishing garden is not as easy as it sounds. With proper care, a garden will not thrive and provide the desired yield.
Along with using pesticides and other plant foods for maintaining the health of the plants, proper and timely trimming and pruning are also necessary. During the trimming, there is a risk of being hurt by the thorns. You can't avoid thorns as these add to the beauty of plants and gardens. 
However, to protect your hand from them is necessary. You can use anti-thorn gloves that act as safety against thorns. Here are the 3 best gardening gloves for thorns:
Read on to find out everything you need to know choosing safe and durable gardening gloves for thorns that will protect you from thorns.
See also: Top 4 Best Gardening Gloves For Blackberries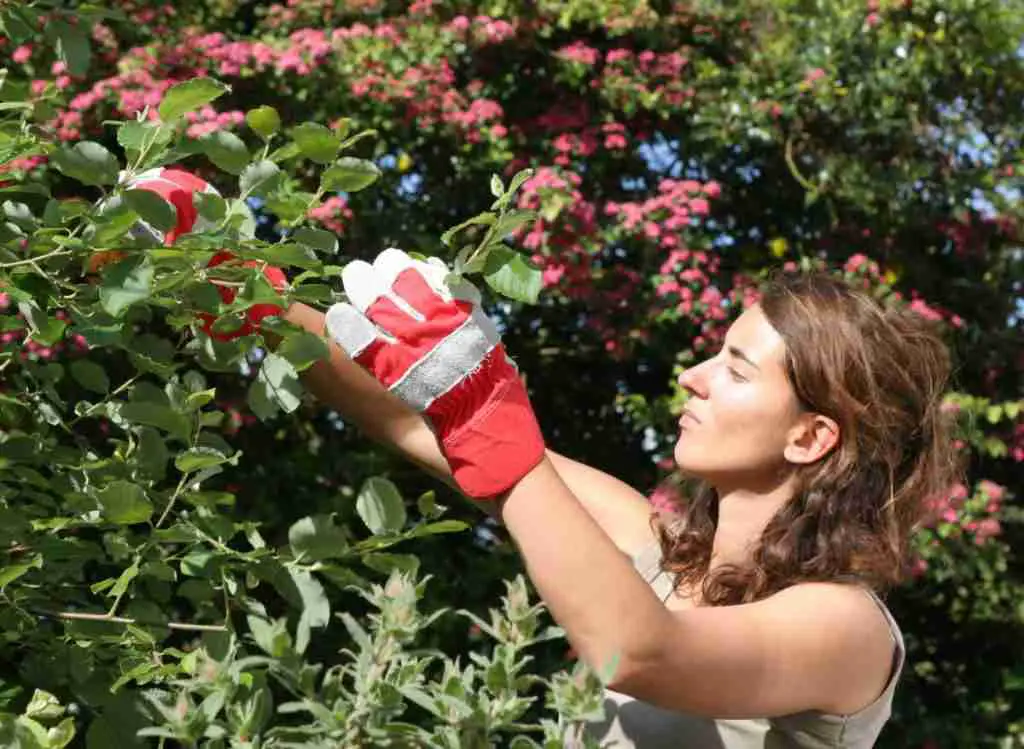 Features of Good Gardening Gloves 
All gloves can't make you secure against the thorns of your garden. Some people go for the traditional gloves made of cotton to protect themselves from garden thorns. But this is not an ideal choice as these gloves can't be a safety against thorns. 
Different brands are manufacturing gloves with leather and fiber materials that act as a guard against thorns. Using this type of gloves, you can do the trimming and pruning job effectively and safely. Here are some features that you should look for when purchasing anti-thorn gloves. 
1- Grip With the Wrist
If your gloves slide off during trimming or any other garden work, it may result in any serious injury. To avoid this type of injury, you should choose gloves that offer a good grip at the wrist closure. Good grip at the wrist is very important for effective and safe working. 
Also, the gloves with wide wrist closure will let the dust and trash of the garden go inside the gloves that may irritate. A tight wrist closure will keep your hands clean and safe. So, whenever you want to pick a new garden glove ensure it has a good grip at the wrist.
2- Finger Protection
Out of all the gloves, the tiger tip's area is most important. This part of the gloves is most likely to get damaged during working. Nowadays, most gloves on the market have a thick fingertip area.
A thick fingertip area will protect you from thorns and also protects the gloves from damage. This type of gloves can bear beating too. So, go for any gardening gloves that feature a thick fingertip area so that you may be safe against the thorns. 
3- Strong Stitching
A good and reliable gardening gloves manufacturing company knows the troubles of a gardener. So, they manufacture their gardening outlets by keeping in mind these troubles. Stitching out of gloves is one of the most common issues that most gardeners face while working. 
Backup stitching should be there that may act as a backup in case of damaged stitching. Look for gloves that offer double stitching because they will last longer than single stitching gloves. 
4- Anti Thorn Feature
The basic purpose of wearing gardening gloves is safety or protection. So, keep this thing in mind while purchasing such gloves for you.
Different brands make gloves that are thorn-proof. Before purchasing your gardening gloves, test them and make sure whether they are thorn-proof and resistant enough or not.
5- Go For Flexible Gloves 
The grip is the foremost thing that helps in enhanced protection. Gloves with flexible material will offer more flexibility than those made of less flexible material.
Choose a pair of gloves that offer flexible material. With flexible gloves, your fingers will move freely and easily.
See also: 5 Best Gardening Gloves For Removing Brambles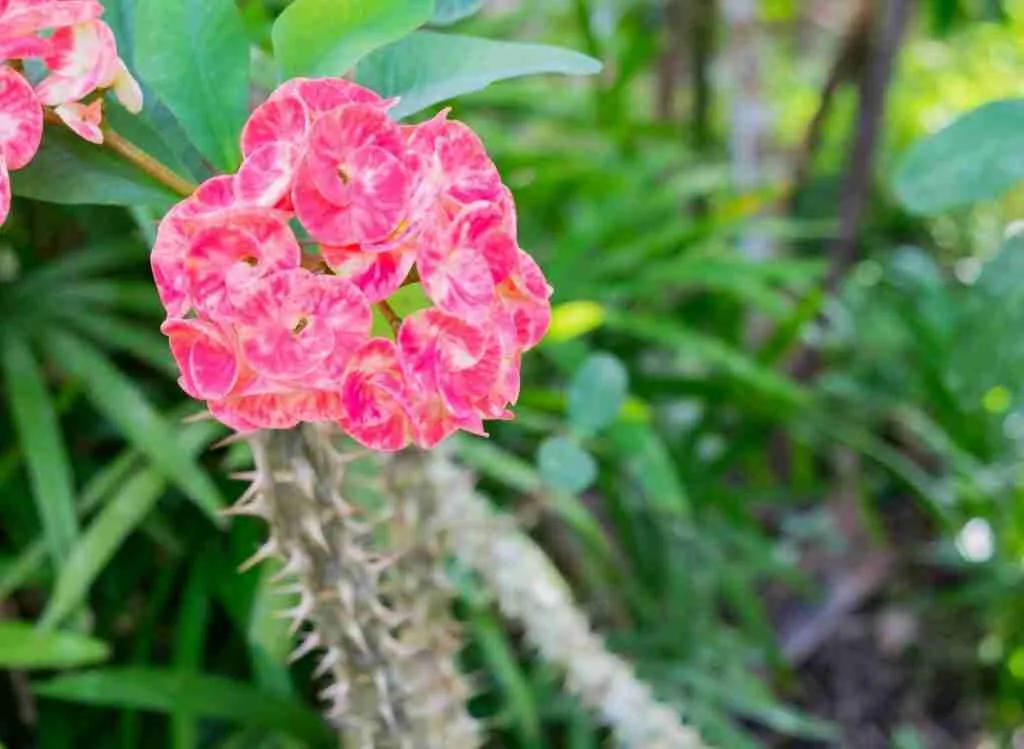 Top 3 Best Gardening Gloves For Thorns
Here are some of the top-rated gardening gloves that can protect you against thorns. 
1- Exemplary Gloves
Exemplary gardening gloves are one of the top choices for garden trimming. You can go for trimming any kind of garden using these gloves. These gloves will not only protect your hands but also your partial arm.
Made out of pure leather, these gauntlet gloves don't puncture with thorns. These gloves have all the above-mentioned features of good gardening gloves. 
You can use them for a long time as they are made of durable leather material. For thorny brambles, no other option will be ideal than these gloves. 
2- Magid Gloves 
These professional gardening gloves are also made out of synthetic leather material that offers effective protection against the thorns of the garden. These are made of a durable material and don't need repairing again and again. 
No matter how long you keep on trimming and pruning, you'll find your hands soft and cool in these gloves. These absorb sweat instantly that protect you against slipping. 
3- Parva Gloves 
Parva gardening gloves are one of the best choices for those working in a thorny garden like that of roses. These durable gloves come in both male and female versions. So, these are some of the best options for you whether you're male or female. 
However, these are not as thick as the gloves mentioned above. So, you can use them just for short thorns like that of roses. These gloves feature very tight and persistent stitching that makes them durable. 
Other Options 
Here are some other best options for effective gardening. 
Hense Gardening Gloves
Firtree Leather Gardening Gloves
Stone-break gardening gloves
See also: Rose Vs. Tulip: What Are the Differences?
Final Thoughts
Gardening is an eco-friendly activity that helps to make the environment worth living. Whether you're an amateur gardener or a professional one, you should give safety priority. Thorns and other materials may damage you while you're working in the garden.
However, using thorn-proof gloves can make you secure against such things. Choose any pair of gloves for you by keeping in mind the above-mentioned features of good gardening gloves.