This post contains affiliate links.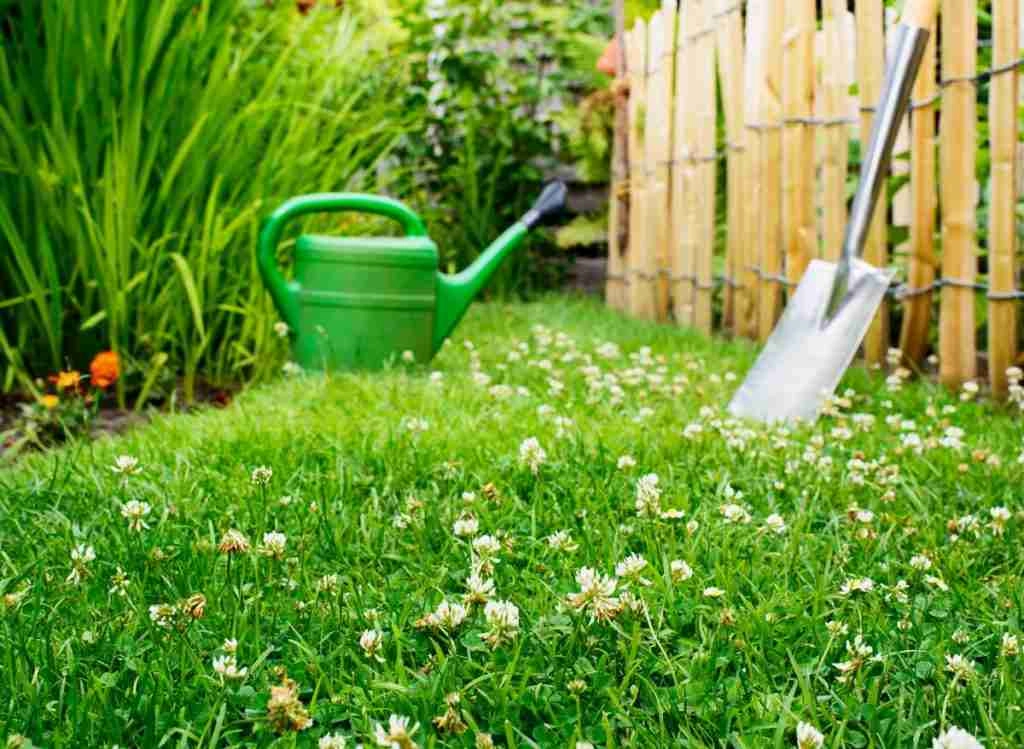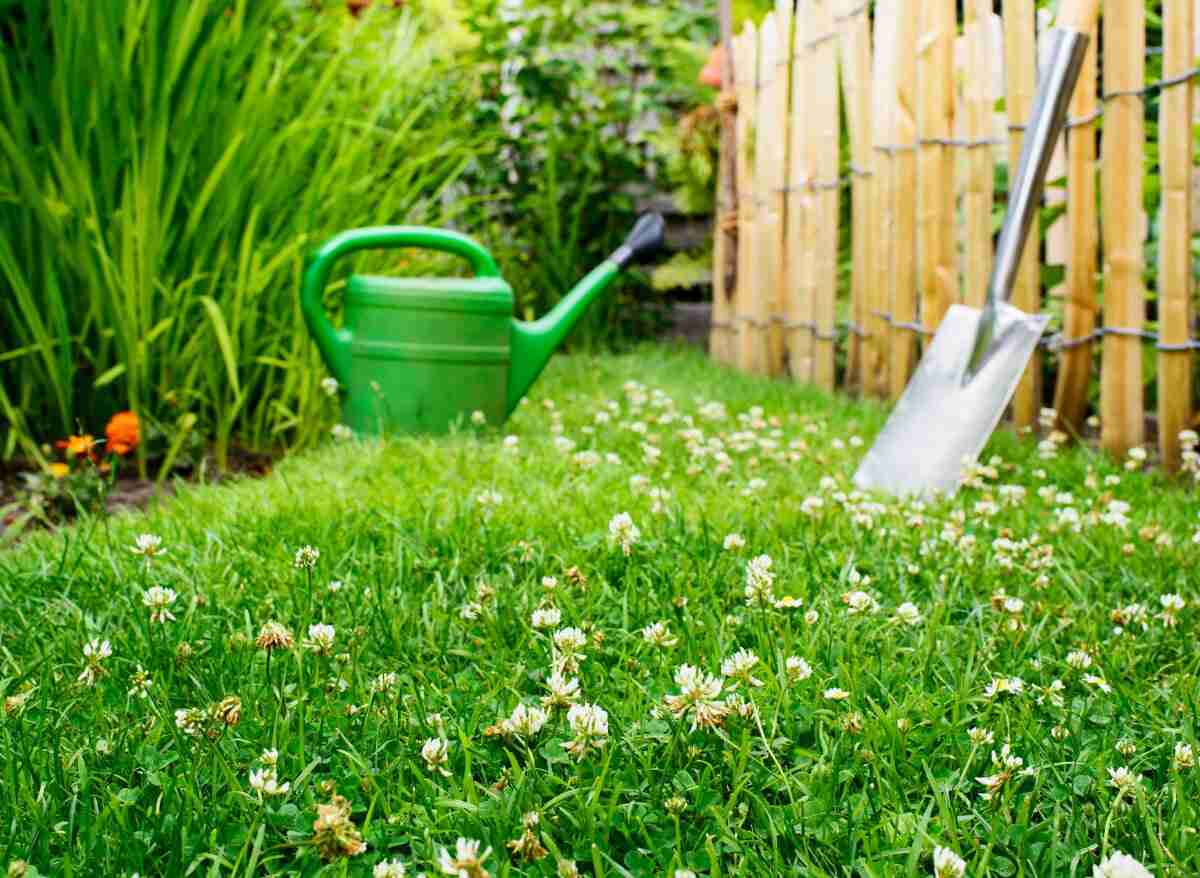 Growing clover adds an old-fashioned touch to a lawn or other grassy area. Consider an invasive plant; wild clover sends out roots that spread quickly and eventually produce new plants over a wide area. The nitrogen level in clover makes it a valuable booster of soil for other plants. And, if you already have a lawn and want to improve it, then you might wonder how to plant clover in an existing lawn?
Planting clover is as simple as sowing grass seeds, and it can also be done on an existing lawn to fill in the bare spots. Here are the steps on how to plant clovers in existing lawns:
Selecting the right type of clover seeds
Understand clovers requirements
Properly prepare your soil 
Spread the clover seed evenly 
Understanding clover watering requirements 
Read on to find out in further detail how to plant clovers in existing lawns and more.
See also: How To Successfully Get Rid of Clover Faster
How To Plant Clover In An Existing Lawn?
You can plant clover alone for ground cover; however, clover thrives better to foot traffic when combined with lawn grass. Planting clovers in existing lawns is an easy way to establish a clover lawn. Here are the steps on how to plant clover in an existing lawn.
See also: How To Successfully Get Burnt Grass Green Again: A Quick Guide
1- Selecting The Right Type of Clover Seeds
There are several types of clover, but the most commonly used clovers in lawns are:
Dutch (AKA dwarf), white clover (

Trifolium repens

)
Micro-clover (Trifolium repens var. Pipolina)
Dutch white clover
Micro-clover
– Generally, after 2-3 years, you will need to reseed it.
– Depending on your area, Dutch white clover stays green all year round.
– It blooms when mature, and you can use it for livestock forage, can mainly be food for bees
– It thrives with 4-6 hours of sun daily.
– Seeds at a rate of about 1lb (0.45kg) per 1000 square feet (304.8 meters).
– It is relatively low growing, tolerates close mowing, and out-competes other foreign weeds.
– Micro-clover is fairly shade tolerant, though it does best in areas with the sun.
– You can mow micro-clover shorter than white clover.
– It tolerates foot traffic more than white clover.
– Micro-clover produces about 90% fewer blooms than Dutch white clover.
– Generally, in winter, it turns brown because of its dormancy period.
– As a general rule, micro-clover seeds at a rate of about 1lb (0.45 kg) to 300-600 square feet (91.44 to 182.88 meters)
How To Plant Clovers In Existing Lawns: A Quick Guide – plantsheaven.com
What Kind of Clover Should You Plant?
I would recommend choosing low-maintenance Dutch clovers and micro clovers. The main difference between Dutch clovers and micro clovers is their height. 
Dutch clover is a little taller than micro clover, has smaller leaves, and is more compact. But except for height, Dutch white clover and micro clover slightly share similar characteristics and growing requirements.
Spring is the best time to begin a clover lawn or add clover to your existing lawn. Seed Dutch clover and micro clover the same way. They thrive in full sun, but they can also tolerate shade.
2- Understand Your Clovers Requirements
Clovers need sunlight, water, and an adequate pH level of between 6 and 6.5. The first step is to test your soil or have it tested before you plant clover in the existing lawn. The pH is important for clovers because it gets their essential nutrients, such as phosphate and potassium, from it.
You can also add lime to help maintain the pH of the soil and reduce the need for fertilizer.
Clover is a healthy plant that can flourish in any soil type though it is a sandy loam or clay.  It can also stand up to average temperature and full sun range.
In general, clovers are planted in spring or early summer when the ground has become soft by the spring season rains.
Remember, clovers come along slowly, and they are short.
You should add fertilizers to give you more substance to work on. 
Never use any strong fertilizer; it may result in burning the plant's thin roots.
See also: Will Tomatoes Grow In Indirect Sunlight? Here's The Truth!
3- Soil preparation
Soil preparation is the first step in planting clover in an existing lawn because the one hurdle that can affect the growth of your clover is weeds. Weeds are plants that grow along with crops in fields.
Before planting clovers in the existing lawn, the clover needs room to establish properly, so cut your lawn at the lowest mower setting, remove thatch, thin the lawn, and kill weeds. Wait 4-6 weeks for new weeds to grow so you can kill them before planting clover seeds. 
Another method is to burn the existing vegetation to kill weeds; the burnt staff will provide the fertilizer for the clover's seed.
4- Spread The Clover Seed
For small areas, spread by hand. 
For large areas, use a broadcast spreader. 
To spread pure clover seed, not blended with grass seed, you can first mix the seed with some sand or compost to spread more evenly.
5- Watering requirements 
At the time of seeding, it is really important to water the soil to keep it moist. After planting clovers, it will need 30 inches (76.2 cm) of rain a year to be productive, and 45 inches (114.3 cm) or more is optimum. Your clover growing area needs to remain moist to allow the clover to germinate well. 
Water every day for the first two weeks, primarily if it doesn't rain.
During hot weather conditions, water more. 
Generally, the clover will sprout within 7-10 days.
See also: How To Successfully Kill Blackberry Bushes Quickly: A Quick Guide.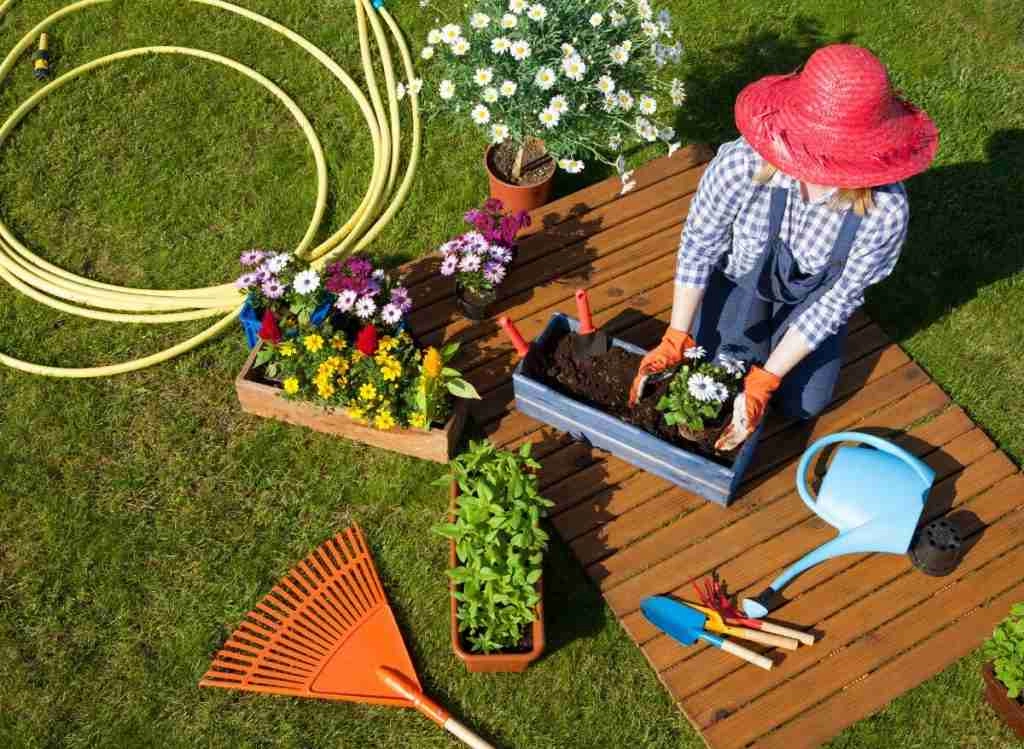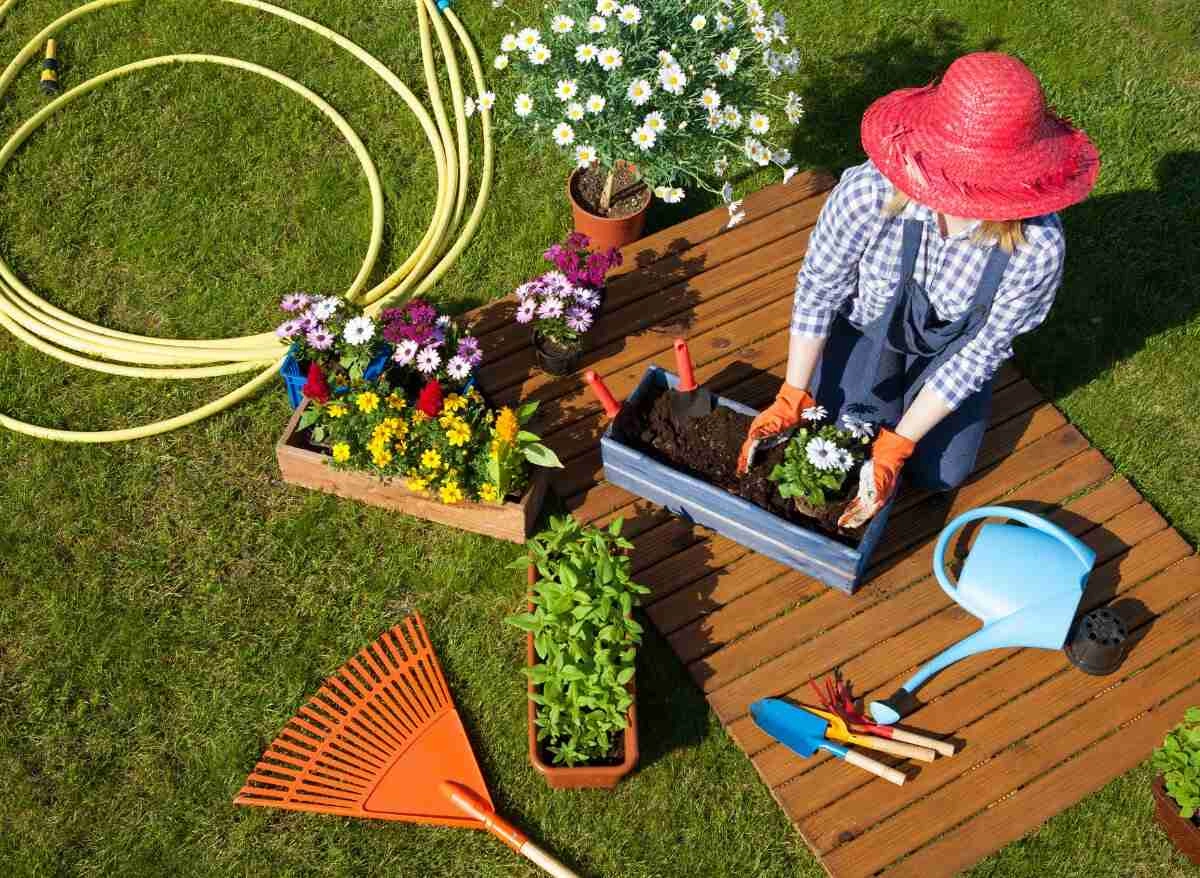 How To Plant Clovers In Existing Lawns: A Quick Guide
Add lime to adjust pH up to 6-6.5
Send soil samples to test or determine their pH level.
Rake the area to be sown, burn the existing vegetation 
Set the seed spreader at the lowest setting for small clover seeds.
Fill the spreader with seeds according to the instructions
Spread the seeds in a criss-cross manner to distribute their seeds as evenly as possible. 
You can add some soil to the seeds too if they seem too thick to you.
Tamp the new seeds area down either by walking on them or using rollers.
Water the area thoroughly every day for at least 10 days
Trim or cut down the lawn growth at a low rate after sowing.
Mow again when the first clover seedlings appear to allow more light to reach them.
Clovers will grow in light shade but not very fast. 4 to 6 hours of sunlight daily is essential for clover growth.
Tips and warnings
Red clovers don't do well in the lawn because it is destroyed by frequent mowing.
Clover seeds need full sunlight to grow, but they can bear some shade.
Clover seeds can also sow while the ground is still partially frozen because they will grow into cracks as the soil softens. 
Early spring is the best time to sow it.
You can also spread clover by hand.
See also: Will Grass Seeds Truly Germinate On Top Of Soil? Here's The Answer!
What Month Do You Plant Clover?
The best time to seed clover is generally after the last frost in spring when rains will help you establish new seedlings, and also competing grasses haven't yet absorbed available nutrients.
You can also plant in the fall season, mainly if you live in an area with mild autumn weather. But ensure that the temperatures remain above 40˚F (4˚C) for your clover to establish before winter.
The forest seedling can also be a good choice. You may plant in late summer too at least 6 weeks before heavy freeze conditions.
How Long Does Clover Take To Establish?
When appropriately sown on the prepared ground as described earlier, it will sprout out in 2 to 3 days in the summer. It germinates quickly if the temperature is 59 Fahrenheit.
See also: 5 Hibiscus Plant Essential Diseases To Look Out For!
Does Clover Grow Faster Than The Grass?
In general, clover grows faster than grass because clover fixes its nitrogen. Therefore when the grass is burnt due to sunlight clover still stays green.
How Long Does It Take For Clover To Grow From Seed?
Generally, clovers will germinate in 7 to 15 days when planted during warm temperatures.
Wrapping Up
Clovers will help you renovate or renew your old-looking lawn. By adding clover to your garden, the old and dull lawn will be transformed into a refreshing and lush green lawn.
The main trick is to spread the seeds properly as clover is a very small seedling and so little goes a long way. A tip to remember is you can mix clover seeds with lime or low-nitrogen fertilizer even for better results. And remember to plant clovers about 1/4 inch in the soil.