Hydroponics is not a plant but a process through which some plants can be grown. It is an artificial garden that can be created and grow plants without using soil. It is usually carried out for crops without soil but using water-based nutrients and minerals. 
It is one of the most challenging processes to carry out. Not everyone can grow plants using hydroponics. 
The most important factor in hydroponics is the fertilizers or the nutrients that play a major role in growing the plant. Therefore, it is vital to select the fertilizer for hydroponics carefully. 
If you are looking for some of the best fertilizers for hydroponics, you've come to the right place. Keep reading, and you will learn about some of the best nutrients you can use. 
You might wonder about Oasis Cubes and Rockwool: Which One Should You Choose For Hydroponics?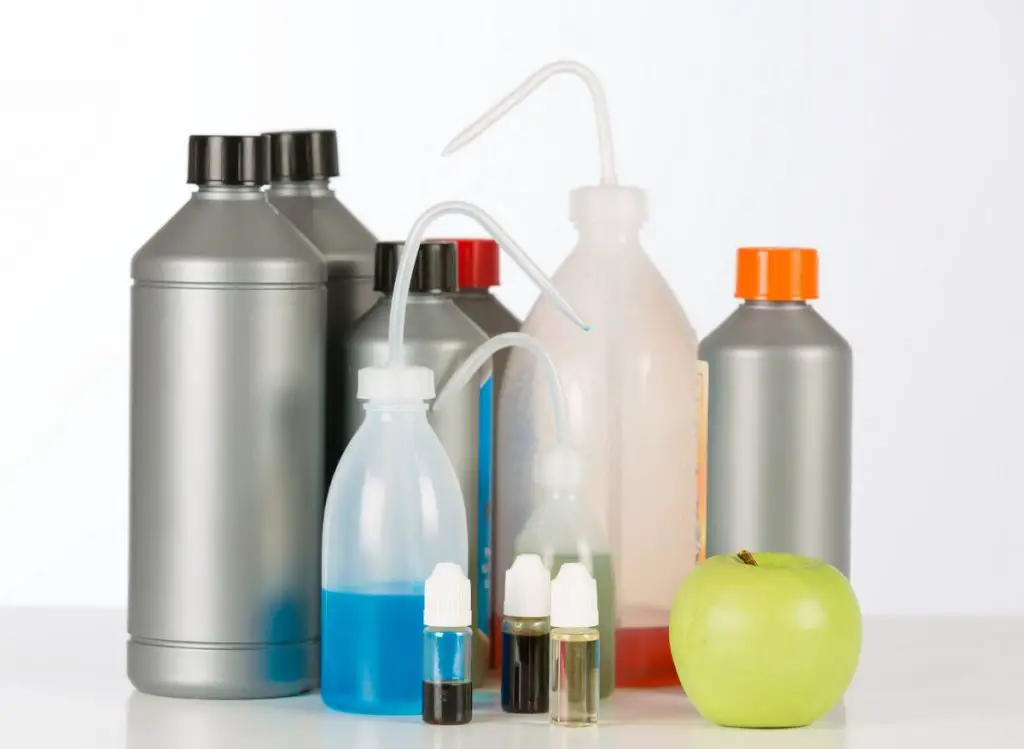 Can You Use Regular Fertilizer For Hydroponics?
Using regular fertilizer for hydroponics is possible, but you must avoid products containing N, mainly urea or ammonium. Excellent and helpful products for your hydroponic growth will be fully water-soluble and either contain nitrogen solely as nitrate or no nitrogen.
The main difference in hydroponic fertilizers is that they include the appropriate amounts of all the essential micro-nutrients that fertilizers intended for use with soil do not. Generally, plants expect to find these elements in the soil, assuming the trace elements are present.
See also: The 16 Best Hydroponics Growing Medium To Try Now!
6 Best Fertilizers To Use In Hydroponics
Here are some of the best top picks of fertilizers you can use in hydroponics. However, choosing the fertilizer according to the plant you are growing would be best. Therefore, thoroughly understand the detail we have mentioned about each pick. 
1- General Hydroponics Flora Grow
General Hydroponics is a leading hydroponics fertilizers and nutrients manufacturing company globally. The quality they offer is remarkable, and difficult to find such healthy fertilizers for hydroponics. 
The flora grows your hydroponics, a building-block nutrient system. The best thing about this is that it contains a combination of primary, secondary, and micronutrients. This enhances the yield and brings out a better crop quality. 
Using the flora growth enhances the flavor and provides all the essential nutrition. Don't worry about the solubility of this fertilizer as it contains highly purified concentrates. 
The General hydroponics flora grow is an industry-standard fertilizer that is used globally. Even NASA scientists use Flora series fertilizers due to their high quality and reliability. 
2- General Hydroponics CALiMAGic Fertilizer For Hydroponics
The CALiMAGic by General Hydroponics is undoubtedly one of the best fertilizers for hydroponics. It is a fast-acting water-soluble plant food that improves yield growth and quality. 
This fertilizer is needed to erase all the vitamin deficiencies in this system of growing crops and plants. It contains a combination of calcium, nitrogen, and magnesium supplements. 
One of the biggest challenges you face while using the hydroponic system is when the plant lacks all the essential nutrients it requires for growth. This is when the CALiMAGic fertilizer for hydroponics comes to the rescue. 
Perfect to use at every stage of growth and improves the life cycle of your plant. The fertilizer is safe and healthy for your plant to use anytime. 
The best thing is that not only for hydroponic, but you can use this plant supplement for any growing system. It is easy to apply and use for your plants. 
3- Fox Farm Liquid Nutrient Trio Soil Formula
Fox Farm is one of the best companies for plant nutrients and essentials. Not only hydroponics, but Fox Farm offers products for every garden requirement. Fox Farm has the best solution, be it a soil mix or any other nutrients for your plants. 
The liquid nutrient trio soil formula is the best trio you want for your hydroponics. These three formulas are the high-end series of liquid nutrients you need for hydroponics. If you are growing hydroponic plants at home, then these nutrients are the ones you would require. 
This trio series contains three different bottles of nutrients for each purpose. 
| | |
| --- | --- |
| Name of The Bottle | Purpose  |
| Grow Big | For Lush Vegetative Growth |
| Big Bloom | For Improving Color |
| Tiger Bloom | For Abundant Blooms & Buds |
Table Displays Fox Farm Liquid Nutrient Trio Soil Formula, Including Big Bloom, Grow Big, and Tiger Bloom – plantsheaven.com
The Grow Big is formulated to increase and improve vegetative growth and is perfect to use during the vegetative growth cycle of your plant. In addition, when the plant is blooming, that is the perfect time to use the Tiger bloom nutrients. 
Lastly, the Big bloom is recommended to use throughout the life cycle of your plant. It will ensure healthy growth and lush green color to your plant. 
4- AeroGarden Liquid Nutrients
If you are a beginner at growing hydroponics, AeroGarden fertilizer for hydroponics is one of the best nutrients you need. It is a special formula that contains the entire essentials required for hydroponics. 
Unlike other series, the AeroGarden fertilizer for hydroponics contains all the required nutrients for your plant. Therefore, you don't need to invest in an entire series of nutrients here. However, it cannot be easy for beginners to understand each series and when to use it. 
This liquid nutrient one-liter bottle is enough for over 100 feeds to the hydroponic plants. It is a long-lasting bottle of nutrients that you should invest in. It is a great hydroponic fertilizer that you can use at any life cycle stage of your plant. 
In addition, AeroGarden fertilizer for hydroponics is all your plant needs, and you don't have to spend efforts and money on other nutrients to try for your plant. It boosts vegetative growth and ensures that your plant achieves the optimum length throughout life. 
Ensuring healthy growth and ensuring the plant receives all the essential nutrients is one of the biggest challenges when dealing with hydroponics. 
5- Just Scentsational Bare Fertilizer For Hydroponics
Just Scentsational Bare fertilizer for hydroponics is a perfect fertilizer for hydroponic crops and fruits. It ensures a sweeter and flavorful yield. It is a 100% organic fertilizer for hydroponic and doesn't have any side effects on your plant. 
Extremely safe and easy to use, the Just Scentsational Bare fertilizer for hydroponics is one of the best fertilizers you need when carrying hydroponics at home. This nutrient contains sugar beet and potassium extract to boost growth and help achieve the optimum growth of your crop. 
The fertilizer contains all essential plant vitamins such as B1, B2, C, and E. These vitamins are very important for your plant and are something you shouldn't miss. In addition, it strengthens the branching of your plant and improves root health. 
6- Advanced Nutrients Bloom, Micro, and Grow Fertilizer For Hydroponics
These 3-part fertilizers for hydroponics have the best value in the market. They are worth what you spend on them as your plant's growth is just phenomenal. 
Other fertilizers that you get to see and costly, and it takes time for someone to decide if they want them or not. However, here with Advanced Nutrients fertilizers, you don't have to give much of a thought. They are worth every penny they cost. 
These three trios are similar to the General Hydroponic series you get to see. However, they are perfect for the essential growth of your plant. The series includes a bottle of Bloom, Micro, and Grow. 
The Micro is perfect for creating a base for fertilizer and providing all the essential nutrients.
In addition, Grow provides your hydroponic with all the additional nutrients which help with vegetative growth.
Lastly, the bloom is used in the end to provide the results you were waiting for. 
Lush green growth and the maximum length and yield of your plant. This is one of the easiest and best fertilizers to use for hydroponics. 
Wrapping Up
Here are the top six fertilizers that you can choose from. Make sure to use them carefully as they are critical elements to use. Excessive use of fertilizer can damage the plant and make it die easily. 
In addition, also know about your plant and the nutrients it requires. Then get the suitable fertilizer out of these six.